Wednesday, January 23
REST and eat some delicious food!
Naughty Girl Butter
(or Chocolate-Fudge Frosting!)
4T melted coconut butter or homemade coconut butter
2T (or more!) cocoa powder
scant 1/16 tsp salt
1/4 tsp cinnamon
80g very-ripe banana (1/2 a large banana)
optional: Feel free to sweeten, if needed
Blend everything (or mash with a fork).
See original coconutty post for: Nutritional Information.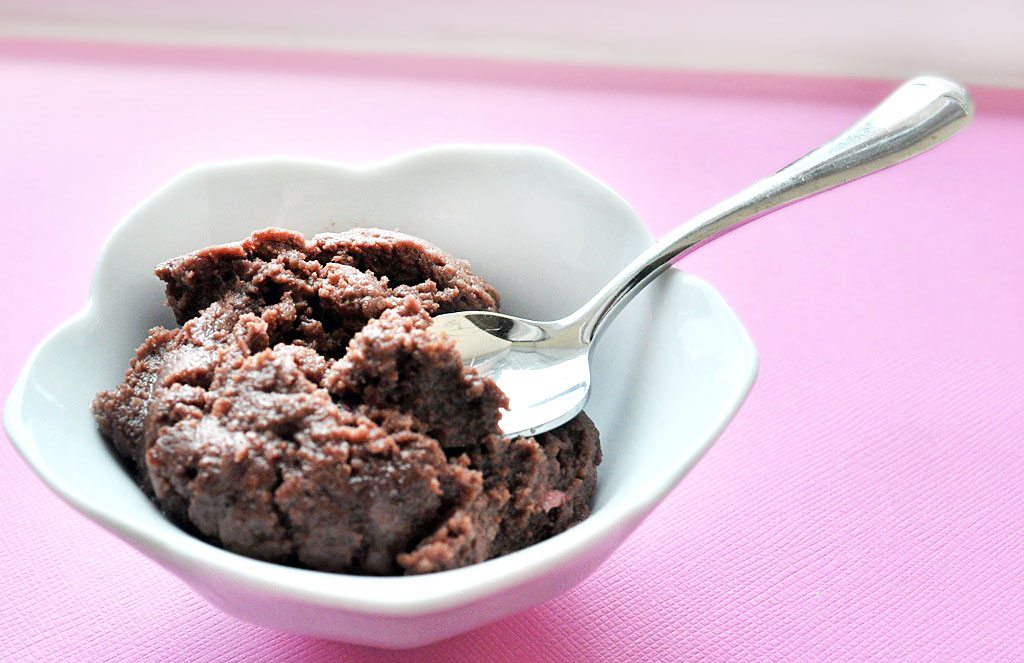 Coconut Banana Butter:
Now that I know coconut and banana go well together, it's opened the door to a million and three new possibilities. Maybe a million and four.
Coconut Butter blended with raspberries or strawberries
CBB blended with maple syrup or extract
Banana Butter made from Gingerbread Butter
Coconut Banana Butter balls (with crushed oats)
Raspberries blended with Cacao Bliss or Hot Chocolate Butter
Coconut Butter mixed with PB2 or peanut butter
Coconut Banana Butter blended with applesauce
Coconut Butter (or coconut banana butter) with pumpkin
Try some of these and let me know what you think. There's just not enough time in the day to try them all, myself.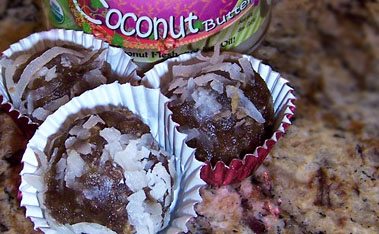 Coconut-banana Raw Macaroons.